Introduction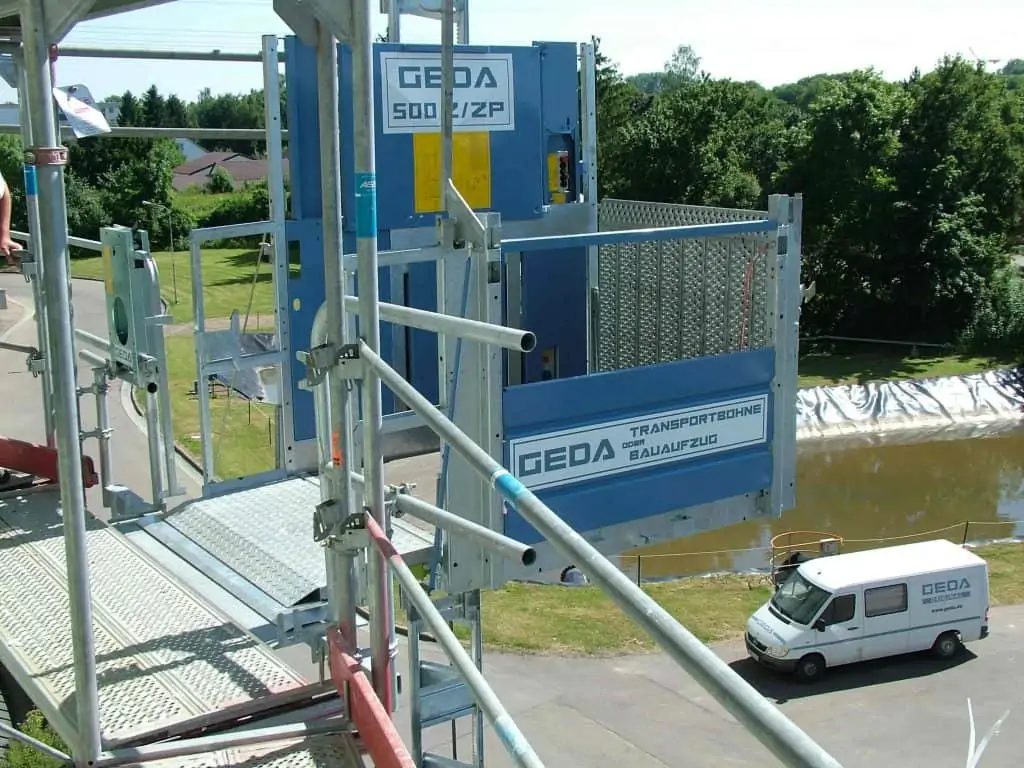 Our GEDA and MABER Material Hoists hire are used to transport materials vertically on construction sites. Electric motors most commonly power them.
The landing area is fitted with some form of guard, usually gates, and the Material Hoist base should be well guarded to prevent injury. A risk assessment must be undertaken before hoisting, and subsequent lifting operations should be appropriately planned and carried out.
Material Hoist hire differs from cranes in that cranes move items vertically and horizontally. In addition, Material Hoists differ from lifts in that they are generally used for industrial purposes and are not publicly accessible.
Mobile Material Hoist Hire
Mobile Material Hoists are commonly found on construction sites and can lift material loads to great heights. They are designed to be dismantled and moved to another location with relative ease.
The mast and electric motor are mounted on a platform, typically 200kg, 300kg, 500kg or 800kg load capacity. This is then stabilised using jacks or outriggers. The Material Hoist mast is extended upwards by adding sections depending on the height required, together with tie supports fixed to scaffolding or the building.
Wire Rope Hoist Hire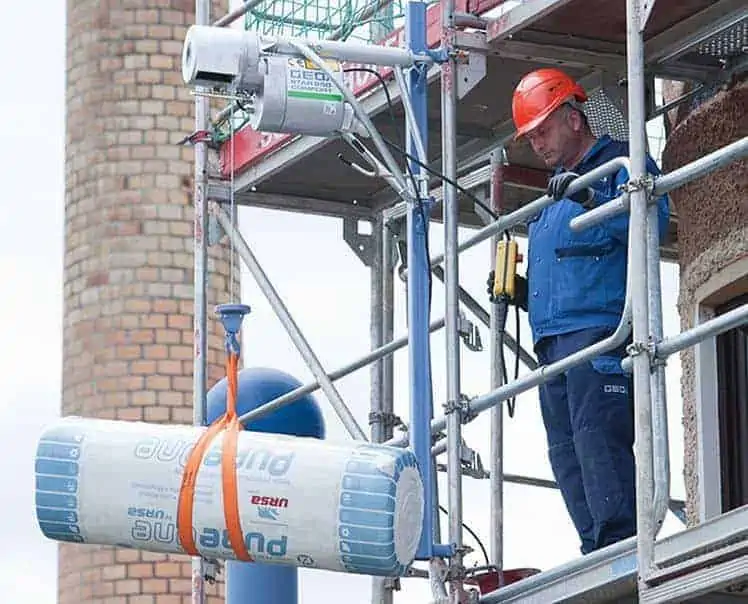 A small GEDA Star Hoist (Pivot Arm/Swivel Arm Hoist) consisting of a small lifting arm, simple electric motor and wire rope can be bolted to a structure or scaffolding and used for light-lifting operations with models that have capacities up to 250kg.
NEED QUALITY EQUIPMENT DELIVERED DIRECTLY TO WHERE IT'S NEEDED? CONTACT US TODAY!