If you have ever been to a construction site, you must have seen cranes or machines lifting heavy items like concrete, cement, etc. Construction is a tedious job. One must have the correct set of equipment to get the work done safely. You need different equipment in the construction process, most of which must guarantee safety and effectiveness. A material hoist is one of the many things required for construction to take place.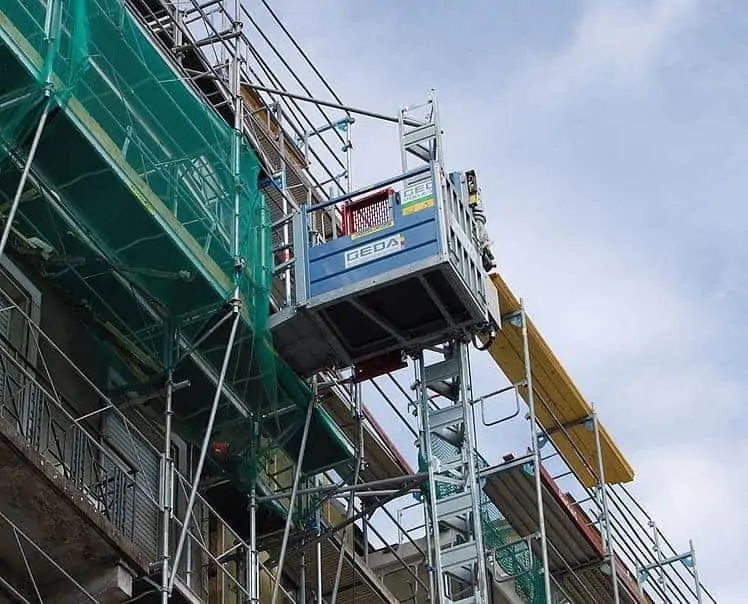 What is a hoist? 
In simple terms, a hoist is an equipment that helps lift heavy materials. It is used in construction, mainly to transport and lift objects. The materials can include heavy sand, cement, bricks, stones, etc. You can commonly find hoists at manufacturing and construction plants. This equipment offers a safe and effective way to get difficult work done. They are time efficient. They are smooth when handling the toughest part of construction, i.e., the transportation. There are various types of hoists, but today's topic is about material hoists.
Choosing the right material host for your project is necessary, so let us look at the many types of material hoists.
Manual Hoists– As suggested by name, these hoists are operated by humans. They consist of two different chains. One controls the machine's lifting, and the other supports the load. These are simple to use, and the hoist operator manages it. They are economically efficient and portable. However, it requires more work and is more prone to break down since it is difficult to lift heavy loads. The most common types of manual hoists are: – 
Lever Hoists– Lever hoists work horizontally; people use them to pull, hold, rigge, and lift materials. They work without the help of complex machinery and are simple to use. 
Chain Hoists– Chain hoists are used in various industries and are hand-operated. These do not have a high lifting capacity. 
Powered Hoists– As the name states, powered hoists use different types of fuels and lifting gears. Compared to manual hoisting, this works more swiftly, can lift heavy materials, and is controllable. However, there are chances of power failure or system overload. But it does not change that these hoists have high productivity levels. Powered hoists can be electric, hydraulic, or air-based. Some commonly used powdered hoists are electric wire rope hoists, electric belts, etc. 
Electric chain hoists- They are powered by electricity, as is already mentioned in the name. The electric chain hoist includes chains, hooks, and a motor. They are great for lifting lightweight objects. Since they get power by electricity, they are at risk of overheating. It creates a high risk of damaged motor control.
Electric wire rope Hoists- These hoists use wire instead of chains. This type of system is like the features of an electric chain hoist. It consists of several wires wrapped around the system, a hook to hold on objects, and obviously, a switch to turn on the motor system. These are faster than chain hoists and have a high tensile strength.
Hydraulic Hoists- Ahydraulic hoist is one of the different types of powered hoist that relies on the laws of hydraulics. It does not work on a motor system but rather works on an oil-based piston mechanism. These hoists are best for lifting heavy loads. They often work vertically and are exceptionally swift. They are durable, and they can withstand heavy use. You can find them at shipyards, huge warehouses, and manufacturing plants.
Pneumatic Hoists- These are also called air hoists. They use compressed air to power the motor system. These are often considered a better choice. Unlike electric ones, they rarely have overheating problems. These hoists have a heavy lifting capacity and are mainly usable in large industries. While using these hoists, be careful while watching the air pressure at the right levels. They can run for a very long time without fail.
What to look for while choosing a hoist
Lifting capacities- There are various types of hoists with different load capacities. The capacity is the maximum weight a hoist can support. It is important to choose a hoist that will be for your work. Overloading can cause more damage to the equipment.
Power source – Renting or buying a hoist whose power source is expensive and not easily available is again a worry. The power source is the fuel of your hoist. There are various types of sources, such as manual, electric, hydraulic, air, etc. 
The environment conditions – Ensure that the environment conditions are perfect for the equipment. The lifting conditions or the travel speed can be affected if the environment is unsuitable. For example, using electric hoists in places with high temperatures increases the risk of explosion and system damage. 
Maintenance – do not forget about the maintenance requirements. Some hoists are more expensive than others. Also, look carefully before buying or renting a particular hoist system. If the work is temporary and for short periods, then renting a hoist is much better. 
Benefits of choosing a material hoist
Reduced health risk– working in hazardous conditions with your workers is not easy. There is constant worry about their health. Construction manufacturing sites are no less. They are dangerous places to be around. Lifting heavy materials can increase the risk of strain and injury. However, buying efficient equipment that reduces workload and can lift heavy objects sounds like a great option.
Increased productivity– apart from their power source, hoists increase overall productivity. They are smooth to work with, simple to operate, and have amazing lifting capacities. You can get your job done properly, safely, and efficiently. 
Time efficient– Hoist is a powerful piece of equipment with features like high load capacity and fast speed. No wonder companies with hoists get work done on time. Nobody wants to miss the deadline and be removed from their love job. One of the most challenging and time-consuming tasks at a construction site is lifting and transporting materials. But when you have a hoist, there is nothing to worry about.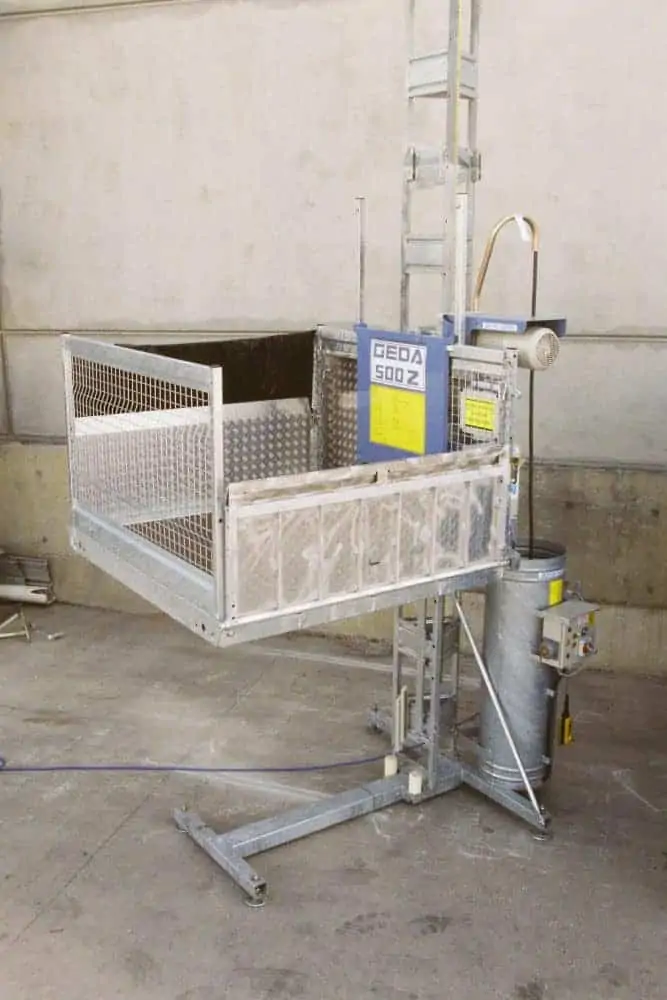 Conclusion
So now you know about material hoists, their benefits, common types, and the things to watch out for while getting one. Hoists come with many benefits, whether transporting heavy materials or wanting to finish a project on time. To avoid problems at work, choosing a hoist according to your requirements is important. Using a hoist comes with various benefits and little worry. Whether you are an individual or working with an organization, check the above points while renting or buying a hoist system.