Construction material hoists are mechanical device that lifts and moves materials between different building levels. They can be used to raise materials from ground level to a higher position, lower them from a higher position, or level them off at the same height as the upper location. Construction hoists are used for moving bricks up from ground level, taking building fit-out materials to the level needed, moving available construction material and waste.
There are many benefits to using construction hoists on any job site. Using one will save time which is normally wasted using other methods of moving material around the building site. It will also allow you to avoid risks that come with climbing up and down ladders and stairs, which can cause injuries like slipped disks and strained muscles over time.
Contact us for more information about our construction hoist rental.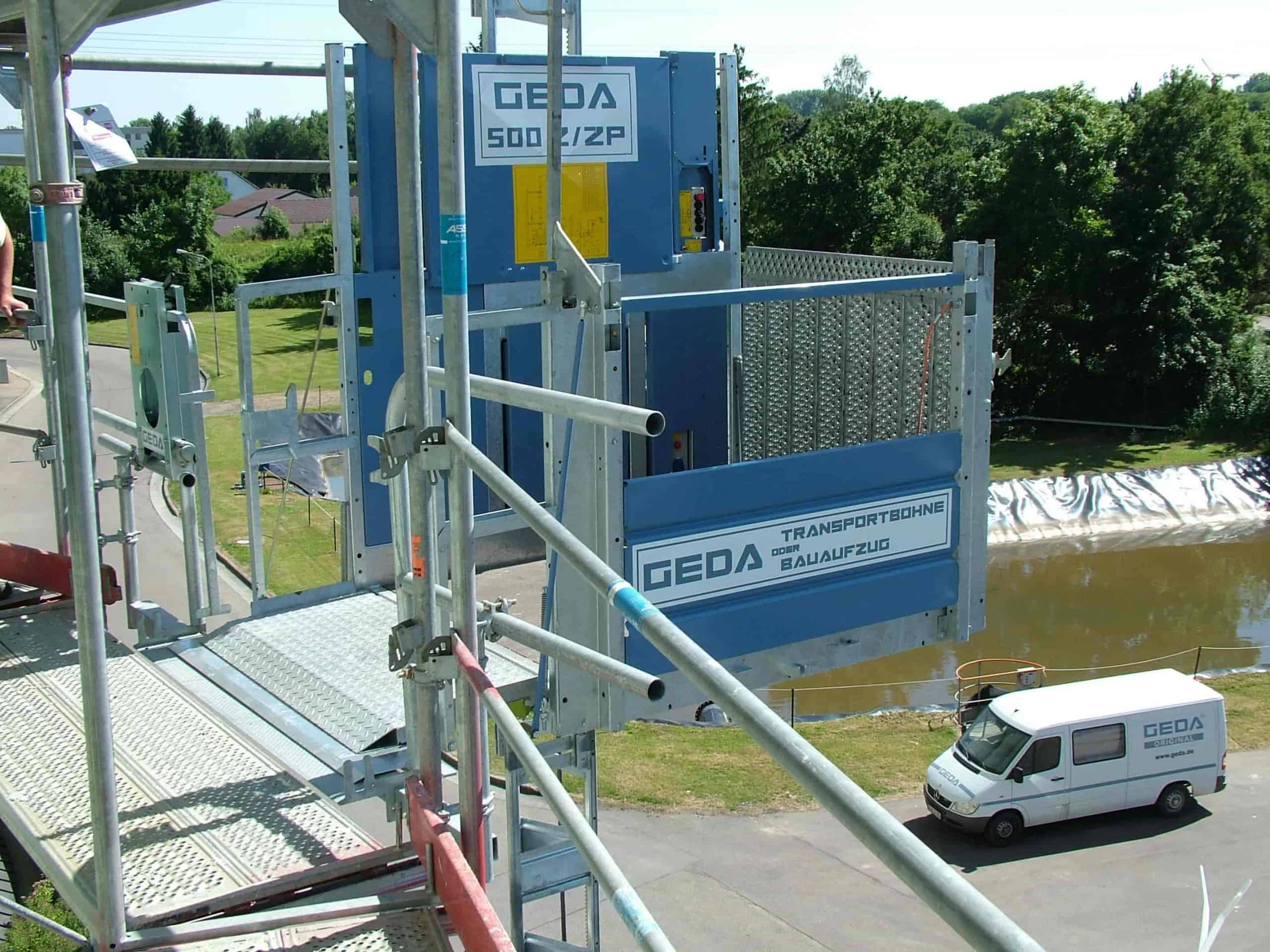 NEED A MATERIAL HOIST RENTAL FOR YOUR CONSTRUCTION SITE? CONTACT US TODAY!