Renting hoists is becoming common, and almost every second construction industry hires such services. For every project owner, renting is the right solution if capital investment is low. Apart from this, it helps to arrest the price and time factor. It also ensures that no hindrances occur while catching up with deadlines. They get time to concentrate on better technological advancements on other factors.
One gets several options without investing a huge amount. Check with Conveying & Hoisting Solutions has the best models to offer on rent. Whether you are wondering about a replacement or to accelerate the work with more hoists, you can look at them!
This guide is to assist you in choosing the proper equipment.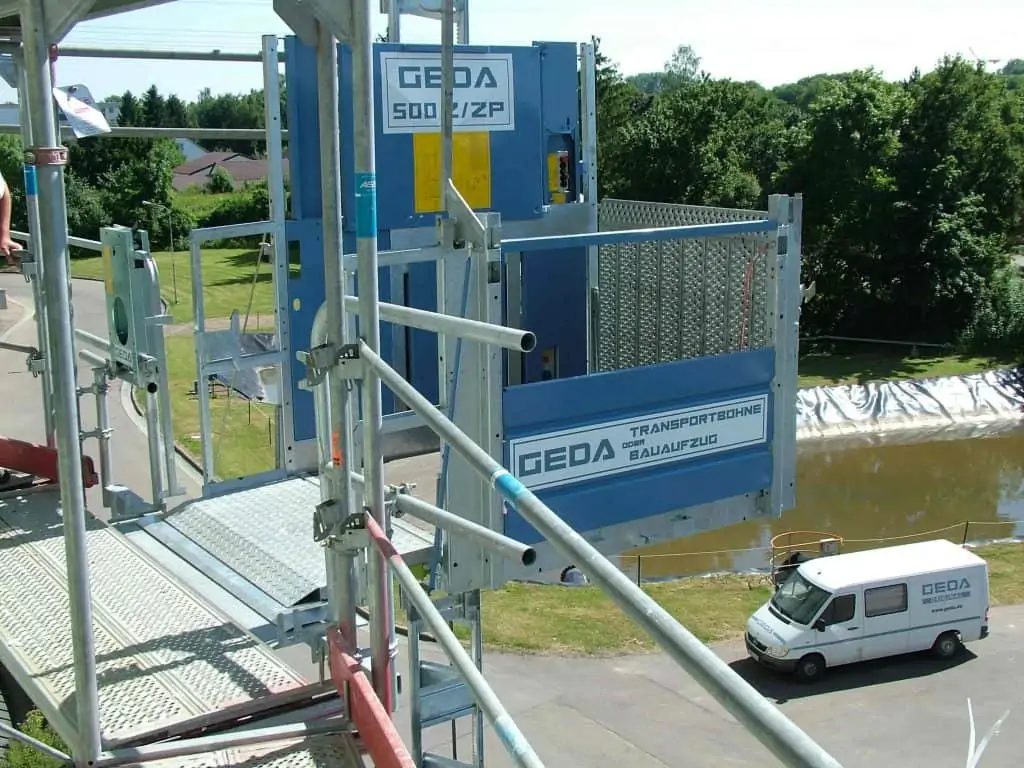 The question now arises why one should opt for hoist rental or any equipment rental!
The answer is too simple to decipher! Investment accelerates most decisions in any industry. Buying is always a considerable suggestion, but the set of advantages that comes along with the rental hoist is ignorable. You can buy it if the requirement for the same is regular or you know the ways to generate money from it. What about those requirements that are not frequent or you are not in the mood to invest a huge amount here? Here you will get a complete idea of how the hoist rental can help you in the long run and how to use it in the best way.
Check the list of suggestion that favors the hoist rental for any industry:
• Get assistance from improved technology
The chances of getting technically uplifted equipment are higher when you select to opt for hoist rental. When you buy such equipment, you intend to use it for a longer duration, as the amount invested in purchasing and installing it is significant. You never get the same return if you wish to sell it and buy a new one. Secondly, technological changes happen every now and then. The rental companies have the best and latest to offer everytime you check with them!
Rentals also add another significant feature through which you can exchange it for a better model whenever you desire. If the project demand changes, you can immediately ask the companies to replace it. You can be diverse in your business style and take on different projects everytime. It maybe a new project that does not match the existing set of equipment. It irradicates the gap between innovation, experiment and investment. Your team can also take advantage of it by educating themselves with every new model that hits the market. It will benefit them to add more to their skills everytime.
• Regular servicing and wear and tear cost
Suppose there is any maintenance requirement in the equipment you took through the rental hoist. In that case, it is the company's sole responsibility that offers these services, unlike when you pay for it as it is your equipment. Machines cannot go a long way without undergoing wear and tear. Regular service is something that adds life and work efficiency to it. These things demand regular expenses, which you can completely ignore when renting them. The rental company takes care of these expenses.
Space is another primary concern these days. Hiring another godown or open space again calls for an investment that can be ignored entirely in case of equipment damage if you hire it from another company.
• Get highly efficient and specialized equipment even for short-term jobs
When you hire a hoist, you are in a position to hire the best one, even for a job that is for a shorter duration. Here:
• Neither you need to overburden your budget and pay a huge amount for equipment that can either cannot repay back the amount or will take ages to do so,
• Nor do you need to compromise with the equipment's quality.
You are free to get the best something even for the off jobs. It also increases the likeness of obtaining the best quality equipment, even for a smaller task. Hence, you need not worry about how you want to preserve and maintain the equipment you don't need regularly. Another advantage that lies here is the fact that you can replace it whenever you desire.
• High-quality equipment which can start working immediately
When you sign an agreement to hire a hoist, you are sure to get the inspected and working set of equipment. In any adverse situation, you can demand an exchange immediately. The equipment offered by the companies is ready to use often. Choose the company that has new model equipment. Check if the agreement provides immediate replacement if needed.
• Checking with the new models through hiring before you buy them
Sometimes it is advisable to try the product before you buy them. Investing a handsome sum in anything blindly is not a good idea for any business or in real life. If there is a possibility of using it before buying it, then why ignore it? It will help you in attaining the proper return on the investment you make in the future. In case it is not giving the results you desire, you can ignore it and try another one.
You can also select the rent-to-own option, where you buy them only after being satisfied with its service. For the duration you will use it without purchasing, you need to pay a small rent for that, but if you made up your mind to buy it, no rents are often chargeable.
One can actually enjoy using equipment without investing a considerable sum in it or paying for its repair and maintenance. The money you would have invested in buying it is usable in expanding business. Good idea! Isnt it?
Now that you are ready to hire it go through these tips to choose the proper equipment,
• Checklist: Prepare a list of questions and clarify them before renting it.
• Options: Go through various available new machines that offer the latest features.
• Review the company's guidelines– Read the company's policy for maintenance and inspection.
• Availability of experts– Check if the company you choose to hire from has on-site experts.
• Charges– Confirm any hidden charges except the rent.
• Use hours– Check the hours for which you insist on renting.
Wrapping up
If you are clear with your requirement, you will have no issues renting it. Ensure to check all the needs and compare the market rates. Enjoy the equipment at its best by reducing your financial burden!